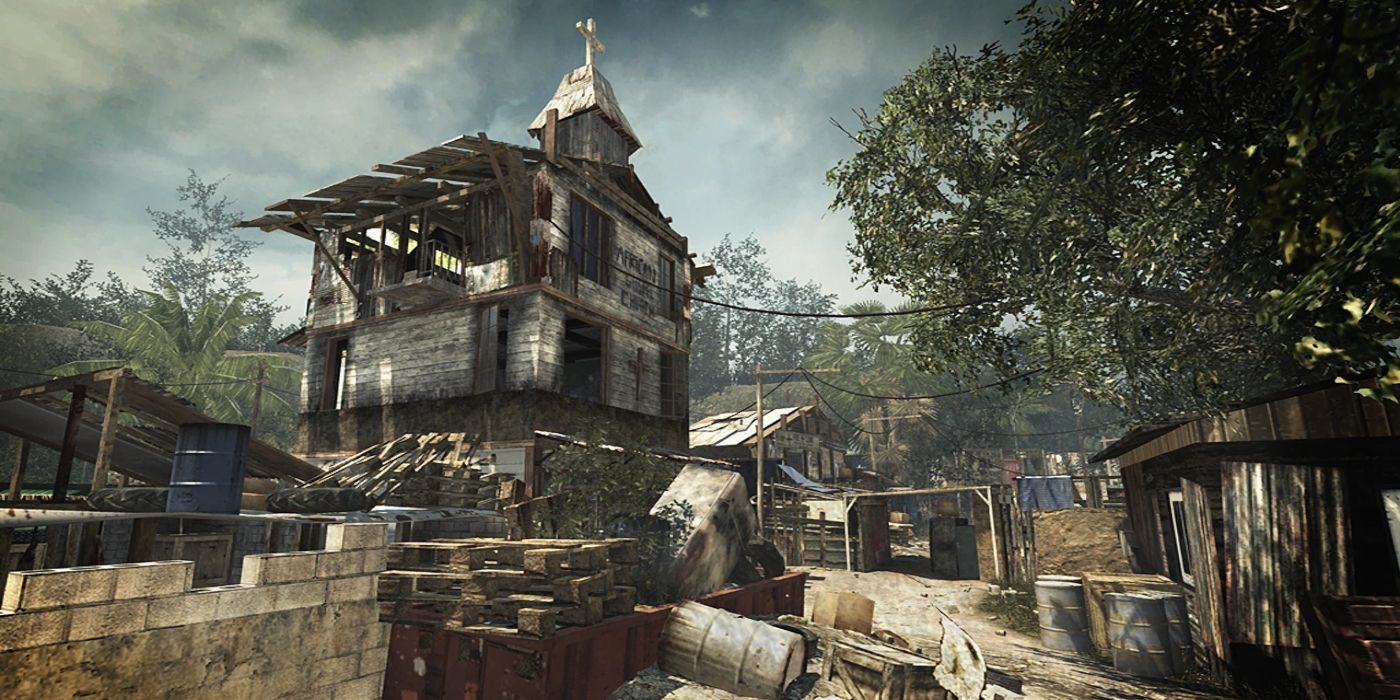 While Call of Duty: Warzone may be stealing some of the spotlight from Call of Duty: Modern Warfare, Infinity Ward and team are continuing their robust plans for post-launch content. Season 2 is coming up to its conclusion, widely expected to be April 8 but perhaps extended. With Season 3 of Call of Duty: Modern Warfare coming soon, there's a lot of new content on the way. Unsurprisingly, that means there are going to be a lot of leaks along the way.
A new trailer from Activision has people talking about a new map for Call of Duty: Modern Warfare multiplayer that may be coming with Season 3. It's unclear if the map teaser was intended or slipped through the vetting process. Nevertheless, a hint of the new map was shown via a developer's monitor with some code. The code in question referenced "mp_village2" which Call of Duty fans believe refers to the Call of Duty: Modern Warfare 3 map Village.
RELATED: Rumor: Call of Duty Modern Warfare 2 Remastered Reveal Date Leaked
Like HowPokemonGo on Facebook:
Village is one of Call of Duty players' favorite maps from Call of Duty: Modern Warfare 3. It's a larger map, which haven't been as popular in Modern Warfare but could change some minds. It takes place in an African village with a variety of small buildings, a stream toward one end, and various vehicles and debris. There's not a lot of verticality to the map, though it does have some sloping hills. It's most well-known for its mix of short-range and long-range angles, which is great for a diversity of gameplay.
The Village map is not yet confirmed for Call of Duty: Modern Warfare, of course. Infinity Ward and Activision haven't officially announced their plans for Season 3 yet, though the leak, or teaser, does hint that the map is perhaps being worked on, barring the map mention being unrelated by some chance. It may come in Season 3, Season 4, or a different way entirely.
Season 3 of Call of Duty: Modern Warfare's multiplayer is expected to be released a week into April, which means that information will hopefully be shared soon. If Modern Warfare 3 maps are coming to Modern Warfare, they may be confirmed then. Of course, they may be pushed to be a mid-Season release as well, which means info might be a month or more out.
Something else worth taking into consideration is the novel coronavirus. Due to the spread of COVID-19, development at Activision's studios may be affected. That could mean that Season 3 is delayed or that some of the content planned for Season 3 is pushed back. Everything's currently a bit up in the air.
Call of Duty: Modern Warfare is available now on PC, PS4, and Xbox One.
MORE: Here Are All the Call of Duty: Modern Warfare Tomogunchi Pets Found in the Game So Far
Source: gamerant