Following a series of leaks, Niantic has officially announced that Deoxys (Normal Form) will be the next EX Raid boss in Pokemon GO! GO Hub is already prepared for this extraterrestrial release and our Deoxys Raid Counters Guide is already live and under active development.
Here's what you need to know:
Deoxys (Normal Forme) is the next EX Raid boss coming to a Gym near you very soon!

Deoxys will be available to challenge in its Normal Forme beginning with the next cycle of EX Raid invitations.

Gyms that are eligible to host an EX raid should now display a special tag, making it super easy to find eligible gyms
You will soon be able to share an EX Raid pass with a friend. Only applies to Ultra and Best friends. You can only share with 1 friend.
What about Mewtwo? It seems that Mewtwo won't be joining the EX raiding scene anymore, retiring from the EX raid system after almost a year of availability.
Like HowPokemonGo on Facebook:
That's it Trainers, you can head over to our Deoxys Raid Counters Guide now, or read Niantic's official blog post or simply enjoy in this fabulous moment for a while. Or you can take a look at this amazing infographic created by Couple of Gaming: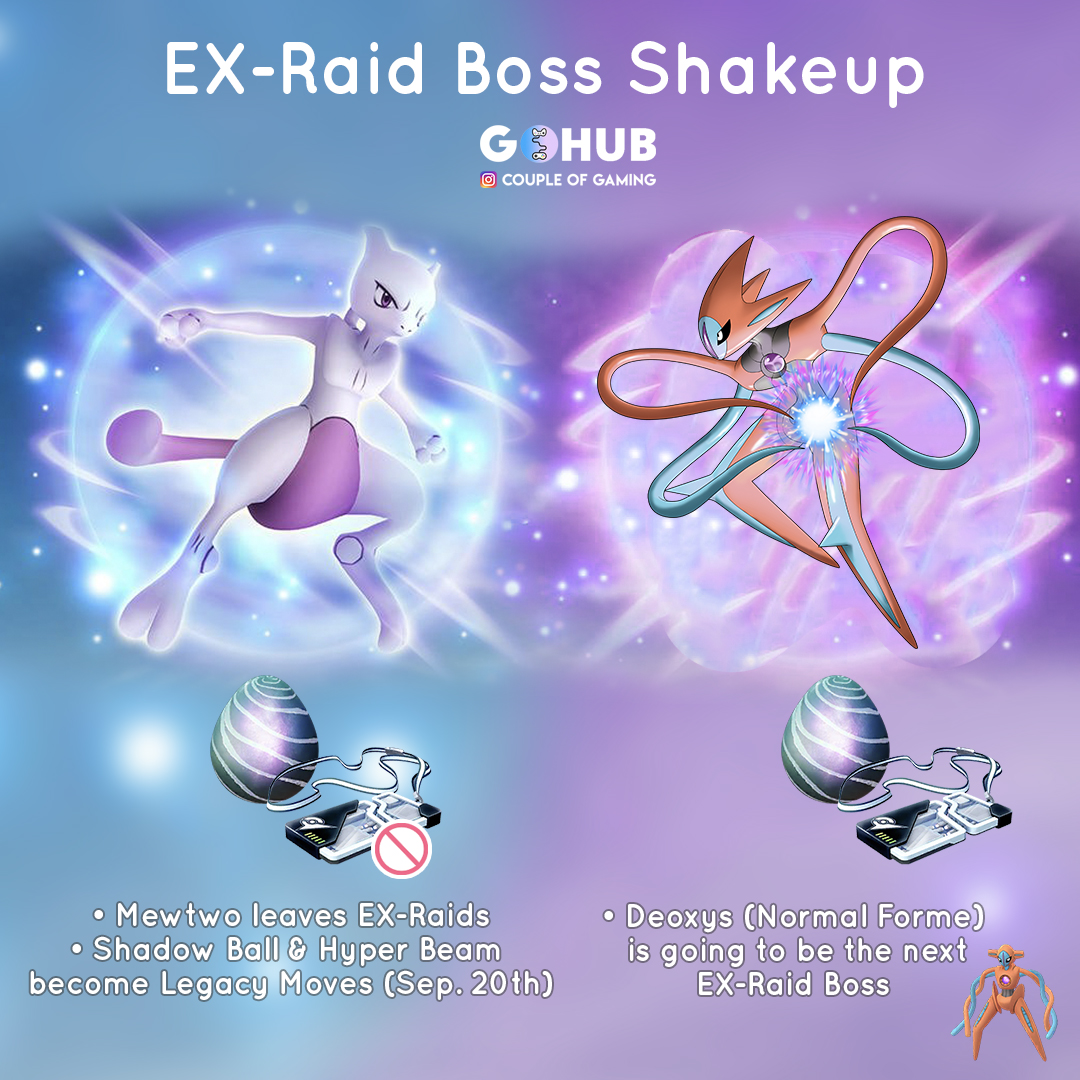 The post Deoxys is officially coming to Pokemon GO's EX Raid system appeared first on Pokemon GO Hub.
Source: pokemongohub