With updates, activities, events, and more coming out every single week in Pokémon GO, we thought it was about time to take a look at this week, and how it stacks up with what we have seen in previous years. TWIPGH, or "This Week in Pokemon GO History", is a series on GO Hub that takes a look at this calendar week from 2019, to 2016.
This Week in Pokémon GO History Index
Segment:
Featuring:
2019
Lunar New Year Event / Friendship Weekend Event / Shiny Meltan Event
2018
New Generation III Wave / Quest Missions
2017
Valentine's Day Event / New Japanese Sponsors
Final Notes
My closing thoughts on this week of Pokémon GO
In this edition of TWIPGH, we will be taking a look at Week 06 of this year, which takes into account February 4th to February 10th. Lunar New Year event. It was speculated since the new 2019 loading screen that this event would be coming and it would feature the Pig. Sorry, I mean Spoink. This event not only gave us increased spawns that represented each of the Chinese Zodiac signs but a few extra bonuses as well in the form of XP and lucky trades!
Friendship Weekend Event

With Friendship taking a bigger role than ever before in Pokémon GO, we were greeted with an event perfect for the occasion. This event provided Trainers with decreased trade cost, more trade candies, and double friendship level increases for interacting with your friend throughout the event.
Like HowPokemonGo on Facebook:
Shiny Meltan Event

To inspire Trainers to refresh their relationship between Pokémon Go and Let's Go using Meltan and Mystery Boxes, Niantic released Shiny Meltan! But this wasn't all, in comparison to the usual cap of opening your Mysterious Box once a week, you would now be able to open it every 3 days, with increased Shiny Meltan rates! final wave of Generation III Pokémon, Rayquaza made its first appearance as a Raid Boss along a with a few new lower tier bosses. This new wave of Pokémon focused more on flying and dragon types, making sure to feature Pokémon such as Bagon, Swablu, and even the regional Tropius.
Game Data Changes – Quest Missions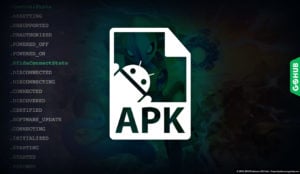 The main topic to bring up is that this time we discovered the start of the Research system missions! Besides this, we also found the normal and shiny sprites for the dragon and flying Pokémon previously mentioned. Then Niantic fixed an Android login issue while also having to apologize for EX Raid confusion. Finally, Deoxys and Castform moves were added. Valentine's Day event. The even brought us an increased spawn of pink Pokémon including Chansey, Porygon, and more. Besides this, Lure Modules would last an extended period of time (6 hours) and Buddy Pokémon would gain candies twice as fast!
Mini-News Roundup – New Japanese Sponsors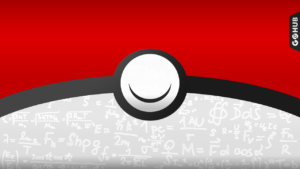 With Pokémon gaining new sponsors all the time, it didn't come as a surprise to see a few new Japanese sponsors appear. These new sponsors would be Iton En and Tully's Coffee, giving Trainers in Japan around 2000 new Pokéstops and Gyms. This Week In Pokemon GO History: Shiny Meltan, New Events, Gen 3 release and More! appeared first on Pokemon GO Hub.
Source: pokemongohub