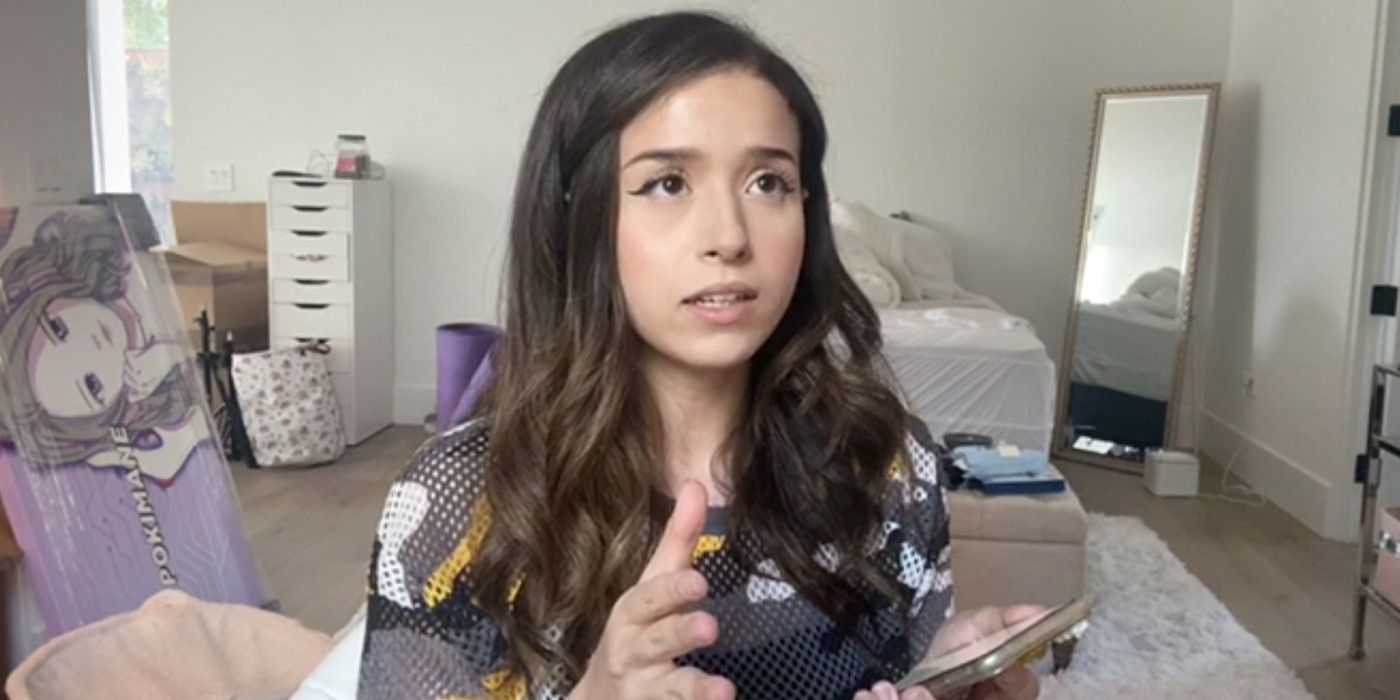 After the OfflineTV group officially announced that Federico "Fedmyster" Gaytan would no longer be living in the streaming house, Imane "Pokimane" Anys took to her Twitch platform to give more context to the situation. The popular variety streamer was able to shed more light on the situation regarding Fedmyster and the sexual harassment allegations members of the group have made against him.
With the recent sexual assault accusations against various Twitch streamers, Fedmyster's case has been getting a lot of attention on social media. Fans of the OfflineTV content creators have had many thoughts on the situation, and while many fans support the group's decision, some people believe that this issue shouldn't be handled publicly and that streamers like Yvonne "Yvonnie" Ng and Lily "Lilypichu" Ki overreacted. Pokimane decided to set the record straight.
RELATED: Dr DisRespect's Last Twitch Stream Ended in Bizarre Fashion
Like HowPokemonGo on Facebook:
Pokimane started her stream reiterating what fans already knew about the sexual harassment situation before telling some of her own experiences. In the statement Yvonnie posted to Twitter, she had said that Pokimane had her own stories to tell regarding Fedmyster. Pokimane detailed some of these accounts with Fedmyster for her stream, which at some points during the conversation had over 90,000 viewers.
According to Pokimane, Fed isolated her from the rest of the group in the house by being friendly with her while bad talking her to the others while she wasn't there. She also told her audience that Fed consistently lied to guys that she was interested in, telling them that he was actually in a relationship with her but not to tell her or anyone else that he told them.
On top of this behavior, Pokimane also detailed Fedmyster's actions after the incidents that Yvonnie and LilyPichu made public. She said that after his alleged sexual harassment of Yvonnie, he started bad mouthing her to the rest of the house to the point that Yvonnie was nearly let go from her position at the OfflineTV organization. Fedmyster also complained to Pokimane after his incident with LilyPichu, saying that LilyPichu was hanging out so much with YouTube content creator Michael Reeves and that he felt she was abandoning him as a friend.
At these points, Pokimane didn't know of the encounters between the female Twitch streamers and Fedmyster, and she says that she feel horrible about the way she reacted to the lies he told her. Pokimane says that DisguisedToast also tried to talk to Fedmyster about his actions a year ago when DisguisedToast was the only other member of OfflineTV who knew about Fedmyster's sexual harassment of Yvonnie. DisguisedToast told Pokimane that Fedmyster got very defensive and that he was more concerned with who knew about this incident than the person he hurt.
Pokimane said that the reason the group decided to go public about this was that, after a three-hour intervention the house had with Fedmyster, they heard from other streamers that he dramatically misinterpreted the situation to them that made him look better. Since these were the manipulated behaviors the OfflineTV house told him that he needed to stop, they realized that he would not cease this behavior and could potentially hurt other women unless people were warned.
Pokimane mentioned briefly that while there were many reasons she left the OfflineTV house, Fedmyster was one of these reasons. Now that he will no longer be living there and will be starting therapy on July 1, hopefully, he and the streaming house will be better off moving forward.
MORE: Destiny Streamer Gothalion Chooses Not to Stream Following Major Industry Controversy
Source: gamerant